RIGID FOAM LD 45
Also available as a variant for ESD sensitive applications
Thickness: 20, 30, 60, 90 mm, other thicknesses available on request
Size: Up to 1000 x 2000 mm
Colours: Blue, grey, green, red, white, yellow, orange (2 mm black top layer)
Advantages: Lightweight, durable, oil-resistant, water-repellent
Applications: For the protection and storage of sensitive products wherever tidiness and a clear layout are important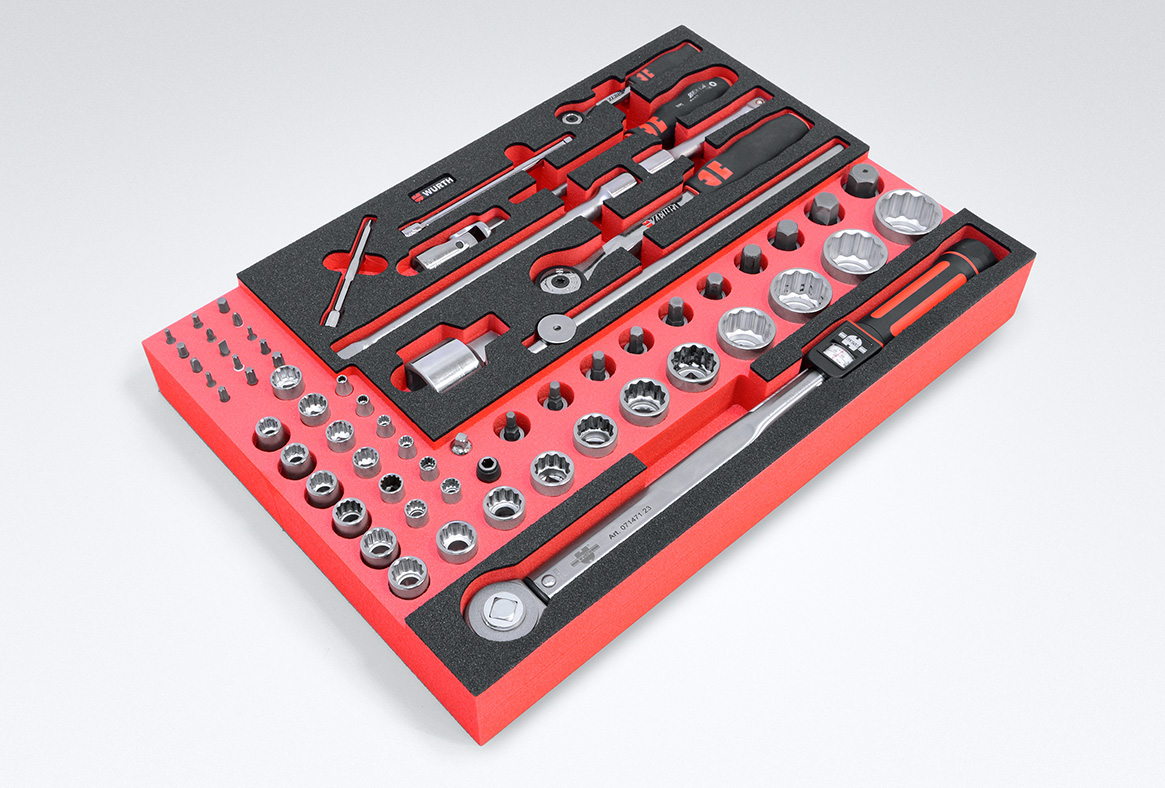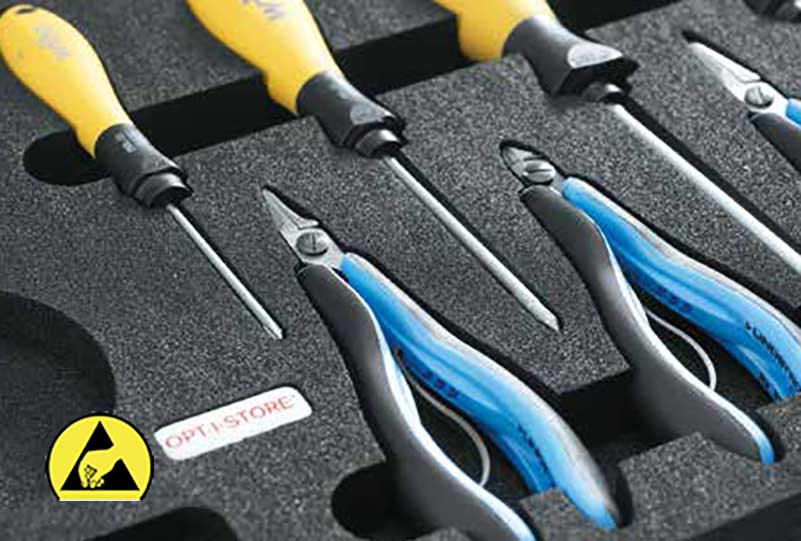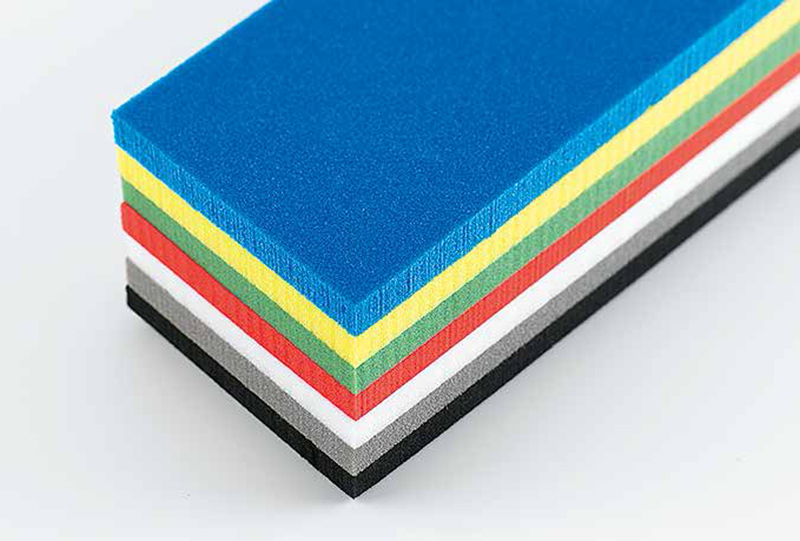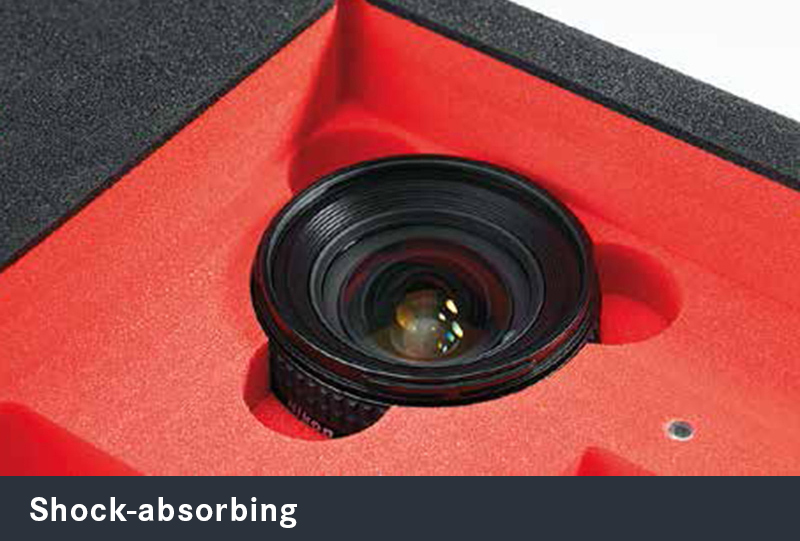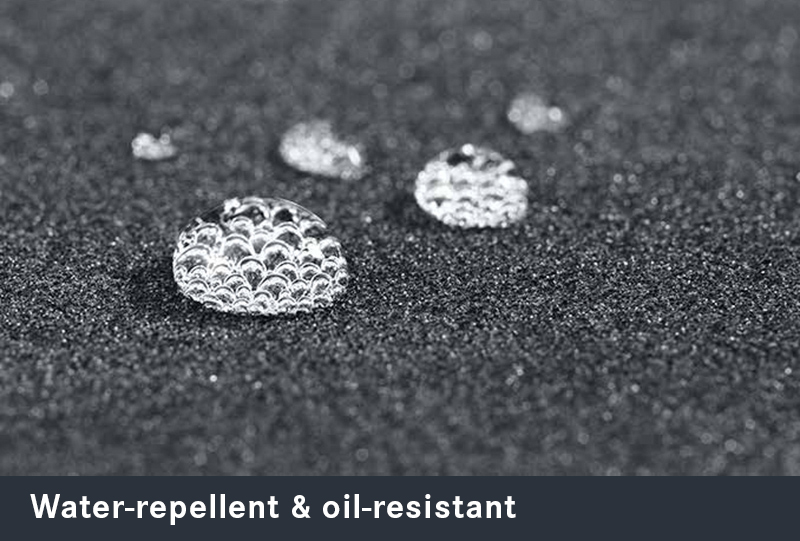 The classic among our inlays: Plastazote® LD45 – closed cell polyethylene foam with a density of 45 kg/m². This thermoplastic is foamed using a chemically neutral process, which is why it is also often used in the medical sector. Despite its low weight, the product offers exceptional durability.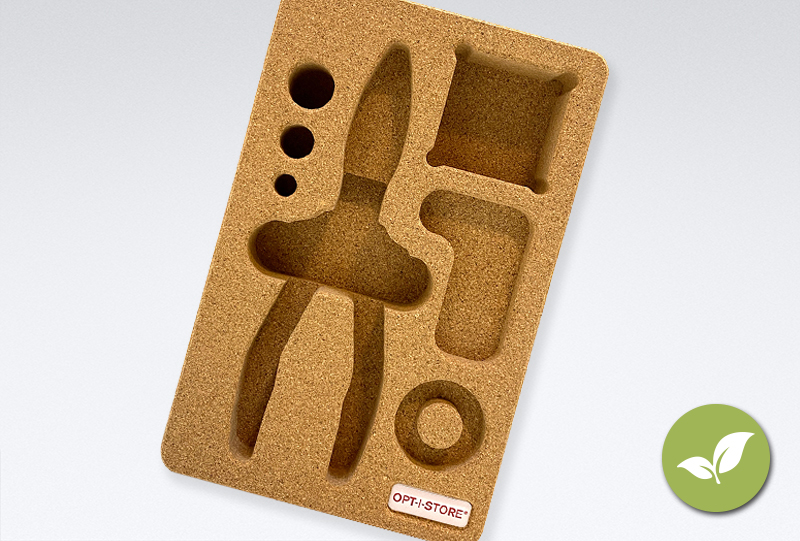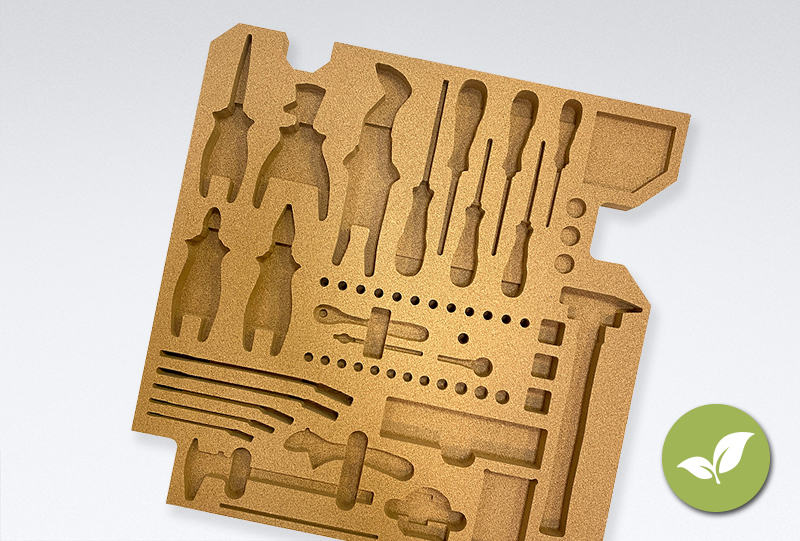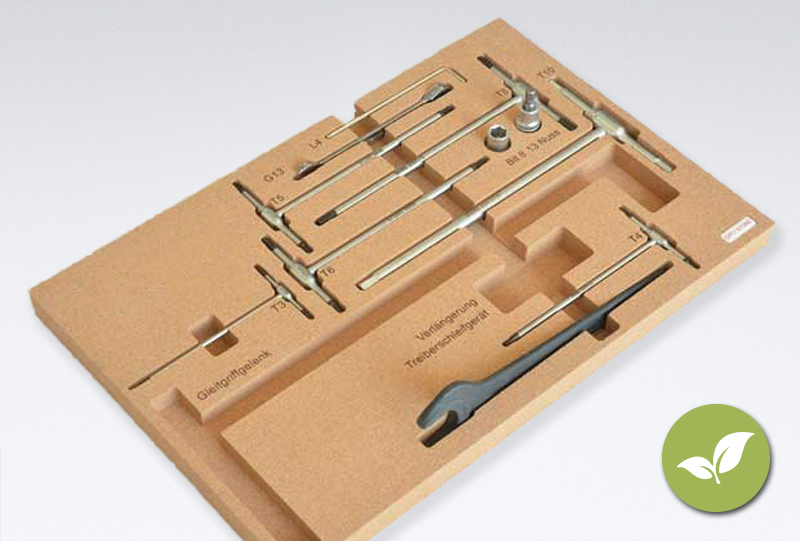 CORK
From the bark of the cork oak tree
Thickness: 30mm
Size: 900 x 600 mm
Advantages: Environmentally safe & renewable material, rigid, very high quality, lightweight, durable, impermeable to liquids
Applications: Ideal for use in showrooms, for presentation purposes or also in workshops
In terms of eco-friendliness, cork is a real 'miracle material'. The pressed cork plates are manufactured in Europe exclusively from renewable sources from the bark of cork oak trees. The process is CO2-neutral – and no trees need to be chopped down in the process. Not only does the material offer a perfect combination of low weight and high durability to chemical reactions, but it also has a really high-quality appearance. Accordingly, as well as in workshops it is also ideal for use in showrooms and conference rooms.
PLASTIC PE 1000
Also available as a variant for ESD sensitive applications
Thickness: 30 mm
Size: Up to 1000 x 1000 mm
Colours: white, black (ESD), blue (with 5 mm black top layer)
Advantages: Robust, rigid and easy to clean
Applications: Cleanrooms and all areas that have special requirements in terms of rigidity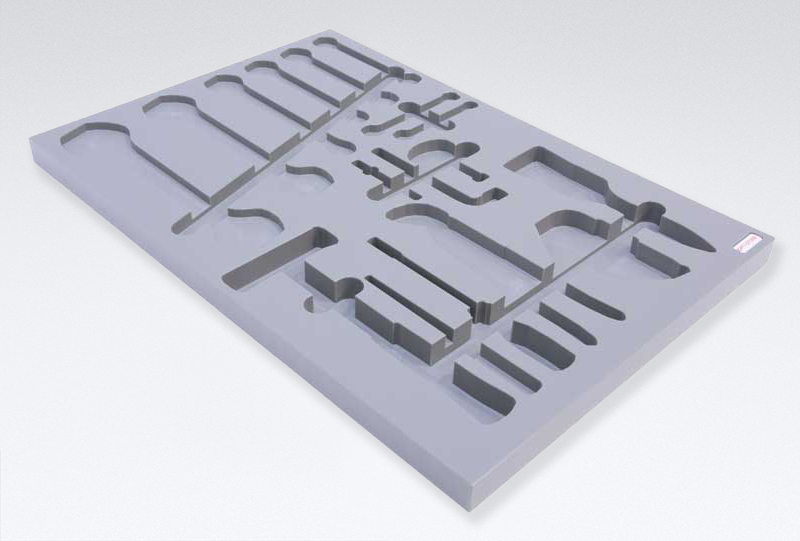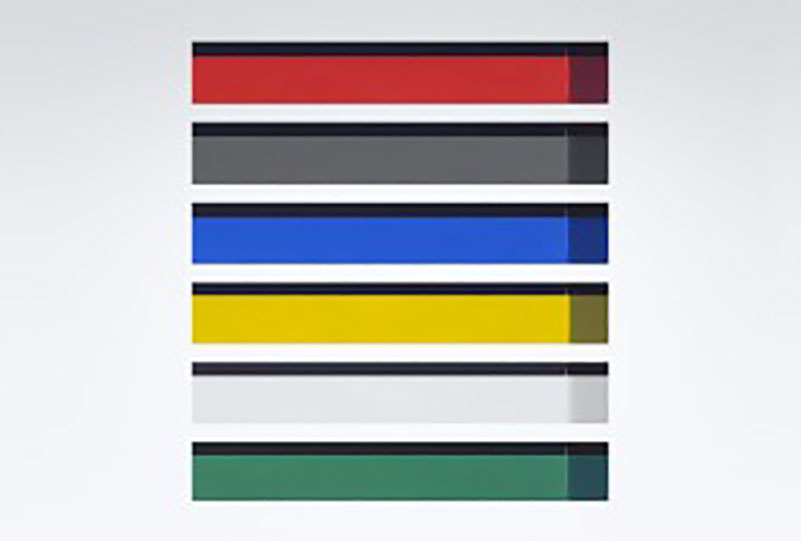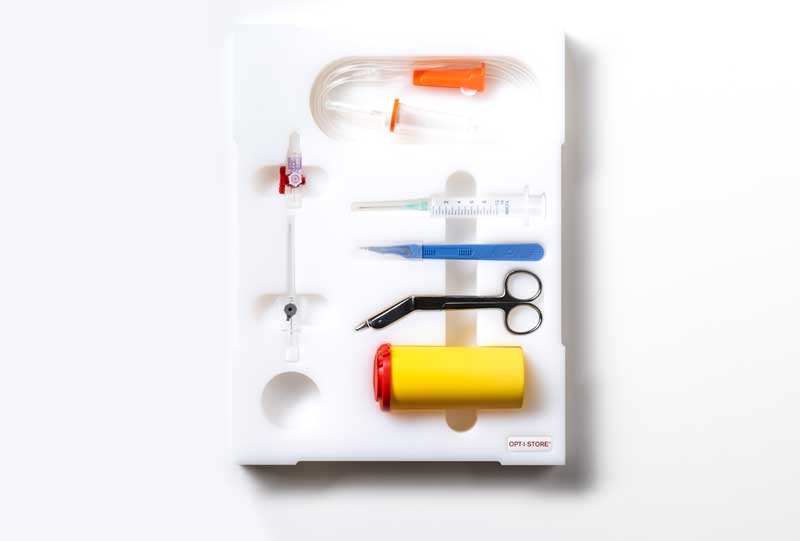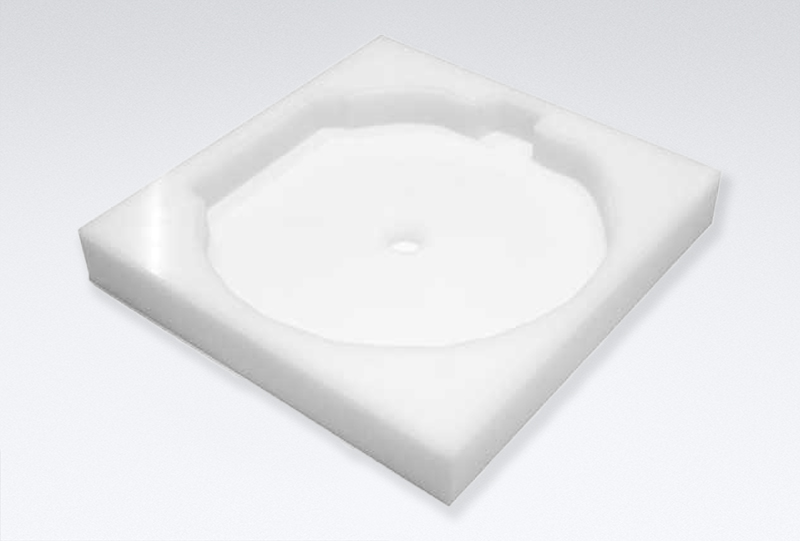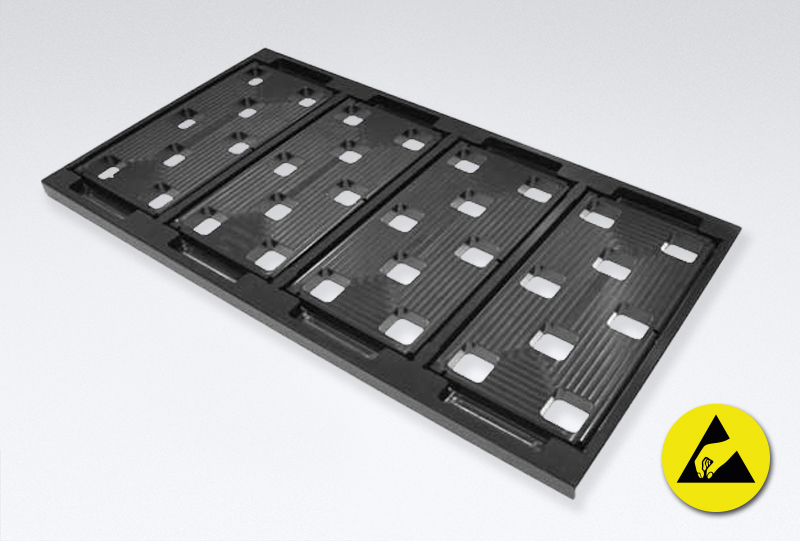 Inlays made of PE plastic are the perfect choice wherever hygienic requirements are especially high. Accordingly, this is often the material of choice for both the food and pharmaceuticals industries, but also in areas where high levels of oil contamination are an issue. Although plastic is noticeably heavier than rigid foam, it can be cleaned much more effectively and is more durable.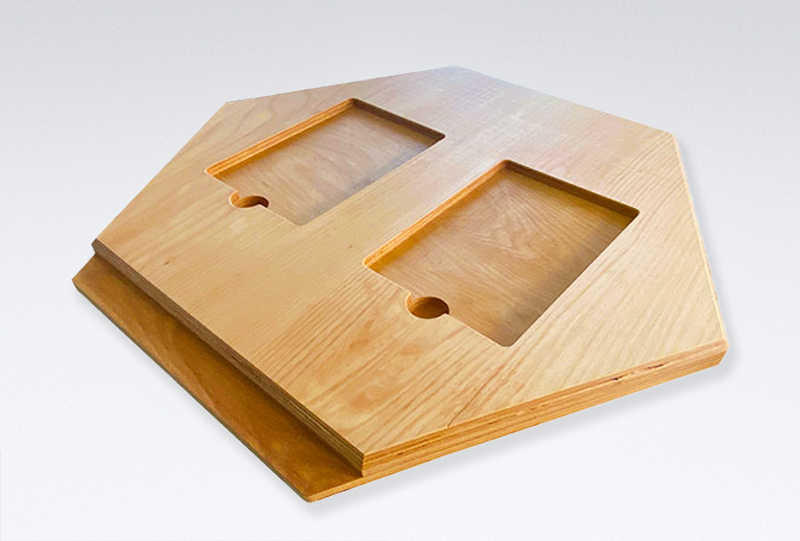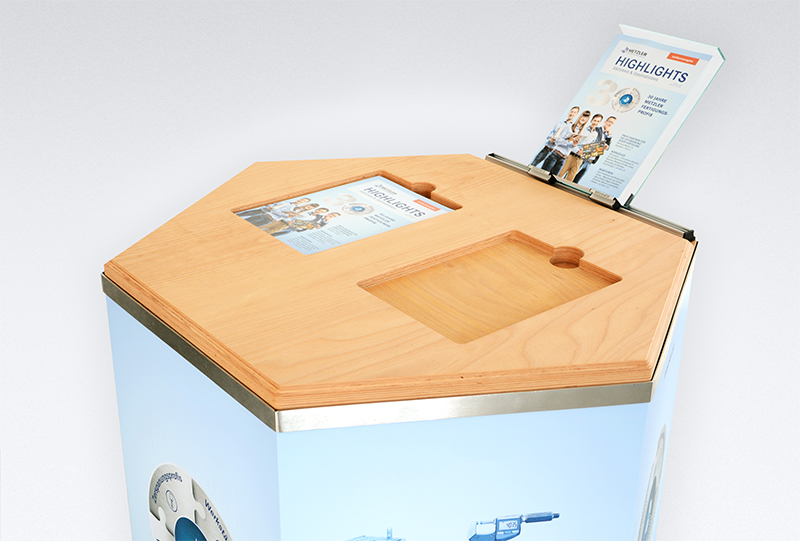 WOOD
FunderMax, Mulitiplex, solid beech
Thickness: 6 mm (FunderMax), 40 mm (solid beech & Multiplex)
Size: Up to 4200 x 1250 mm
Advantages: Incredibly easy material for designing individual worktops
Applications: Ideal for use in showrooms, for presentation purposes or also in workshops
Alongside inlays for tools and other materials, OPT-I-STORE® Designer can also be used to design and create individual worktops with the equipment required for them. The wooden panels can be manufactured from both FunderMax panels or from beech wood (either solid or Multiplex).
APPLICATIONS
OPT-I-STORE® solutions are the perfect organisation system for solutions that are tailored to your individual requirements. Whether for workshops & equipment, transport & packaging, presentation & gifts or organisation & furnishings – the solutions are flexible and suitable for wide-ranging applications.